To the Learntec 2020 review …
Phantosys was present again at LEARNTEC this year.
Proven and new functions to reduce maintenance costs for your computers will be presented under the motto: "Install, roll out and protect".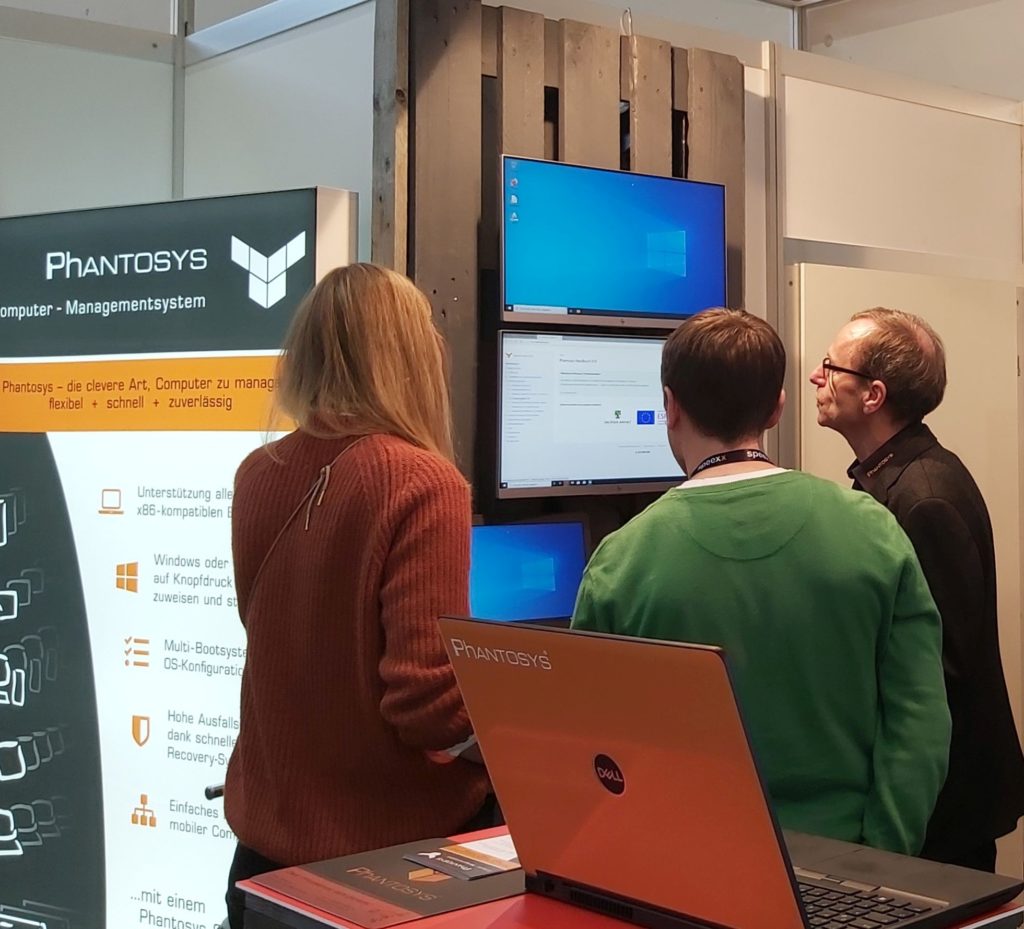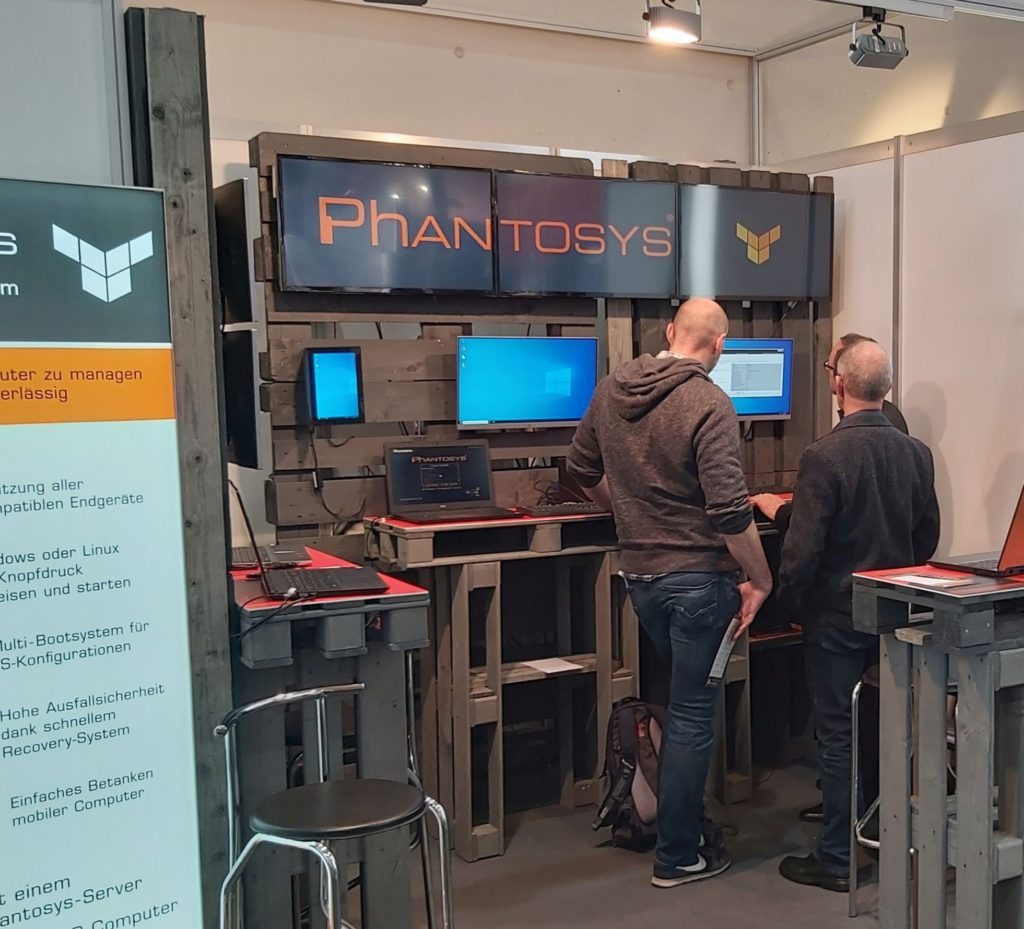 Phantosys exhibitor page at www.learntec.de
Latest innovations introduced
Integration of tablets / convertibles
Support of mobile devices without an integrated LAN port
LC backup
Backup of the local user data, especially the individual local cache data of the Phantosys clients
Phantosys-Easy
Presentation of a simplified procedure for creating new software configurations (group nodes)
Snapshot tool
Creation of individual snapshots by the user
Convince yourself of the efficiency. Use our technology and know-how for an efficient and cost-saving computer management solution.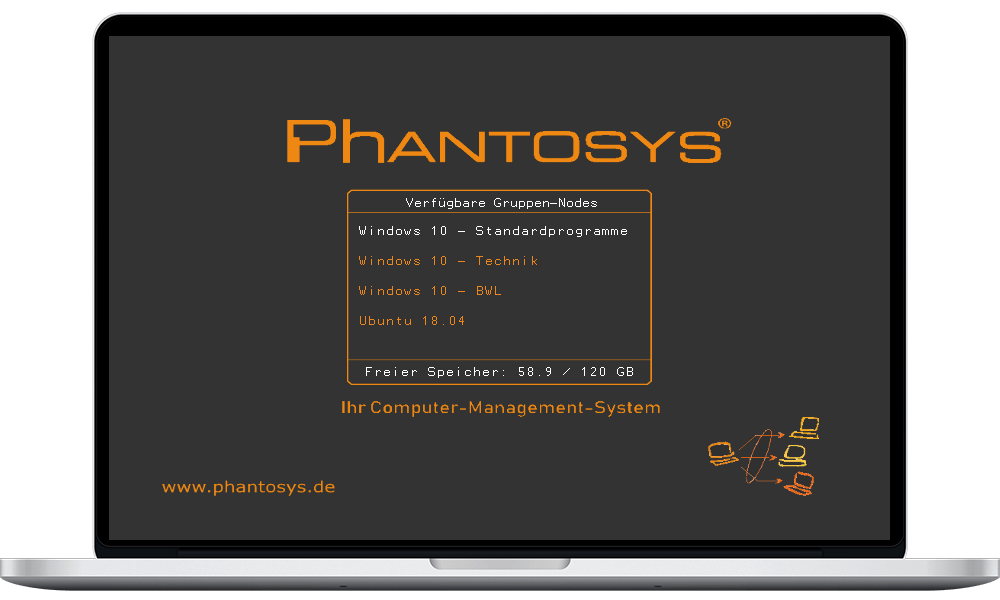 Phantosys benefits
Central software maintenance
Comprehensive redundancy system
Fast data recovery
Help desk savings
Easy hardware replacement
Low hardware requirements for the Phantosys server
Rental business with defined system configurations